Sleep paralysis, a phenomenon where one feels a temporary inability to move or speak while falling asleep or upon waking, has been a source of intrigue and mystery throughout history. Often, this experience is accompanied by vivid hallucinations, including the notorious "sleep paralysis demons." This article delves into how these eerie experiences have inspired artists, the symbolism behind these drawings, and how they reflect our deepest fears and cultural beliefs.
The Intersection of Science and Myth in Sleep Paralysis Art
Sleep paralysis blurs the lines between the conscious and unconscious world, creating a unique canvas for artists.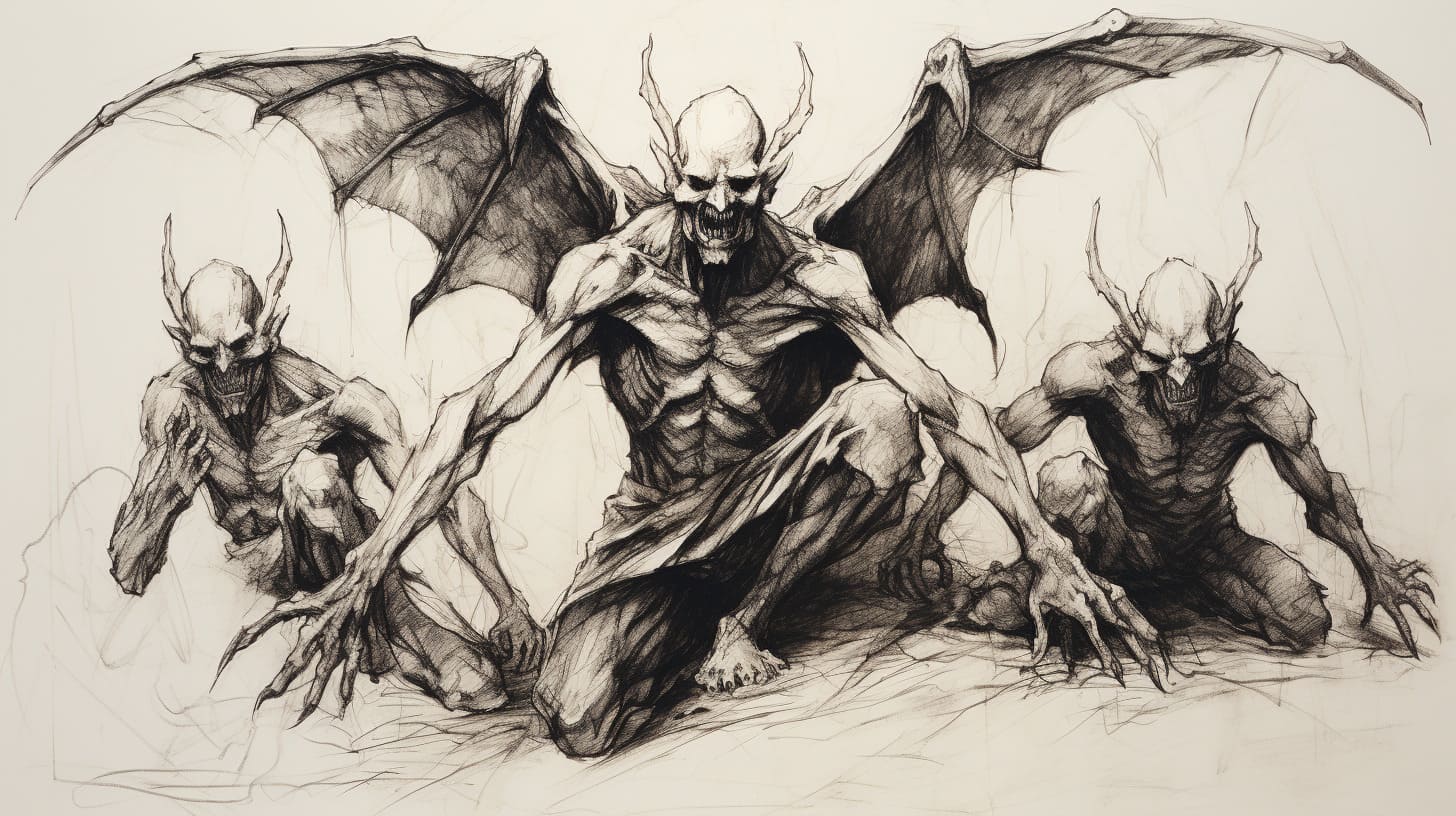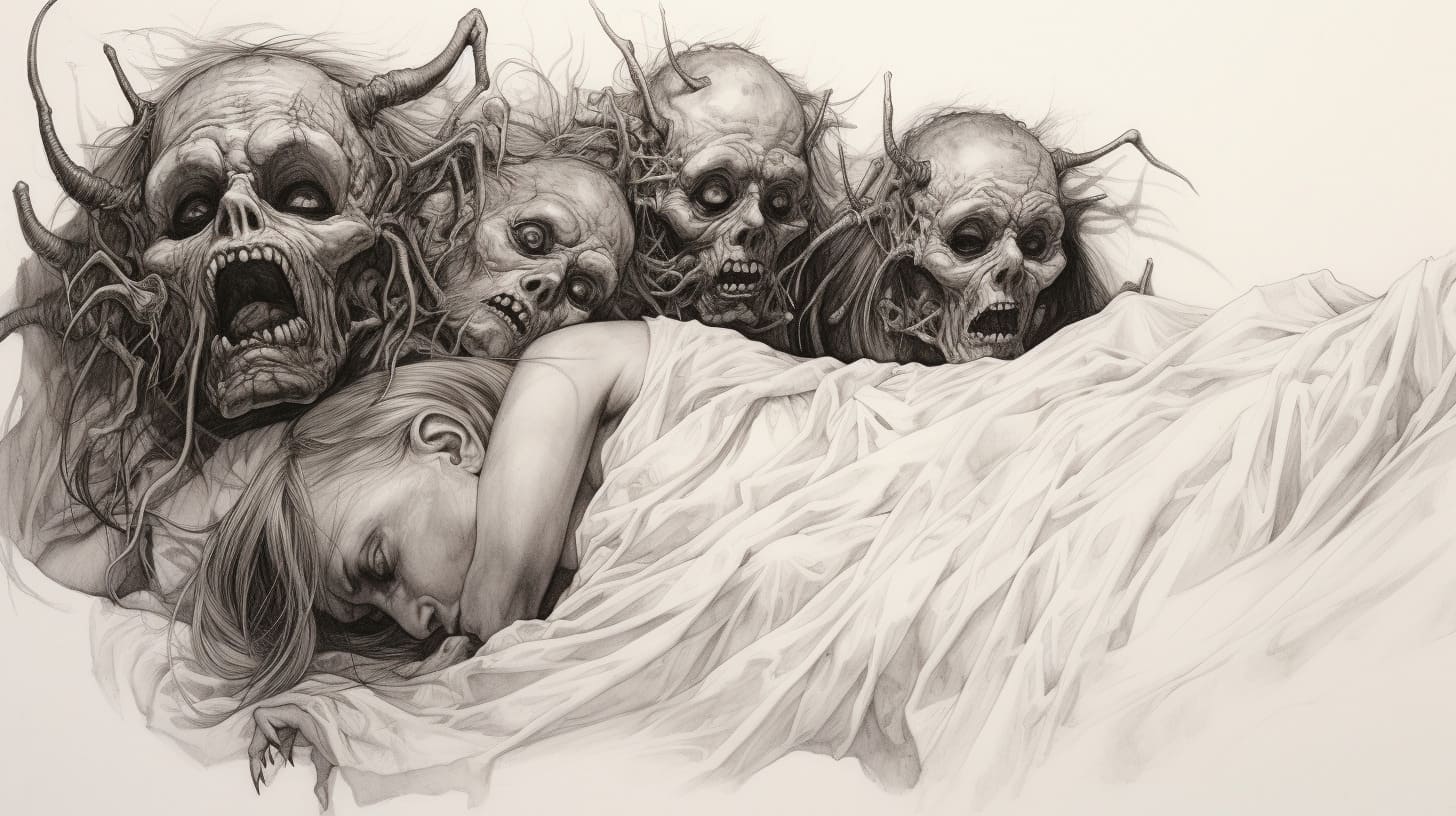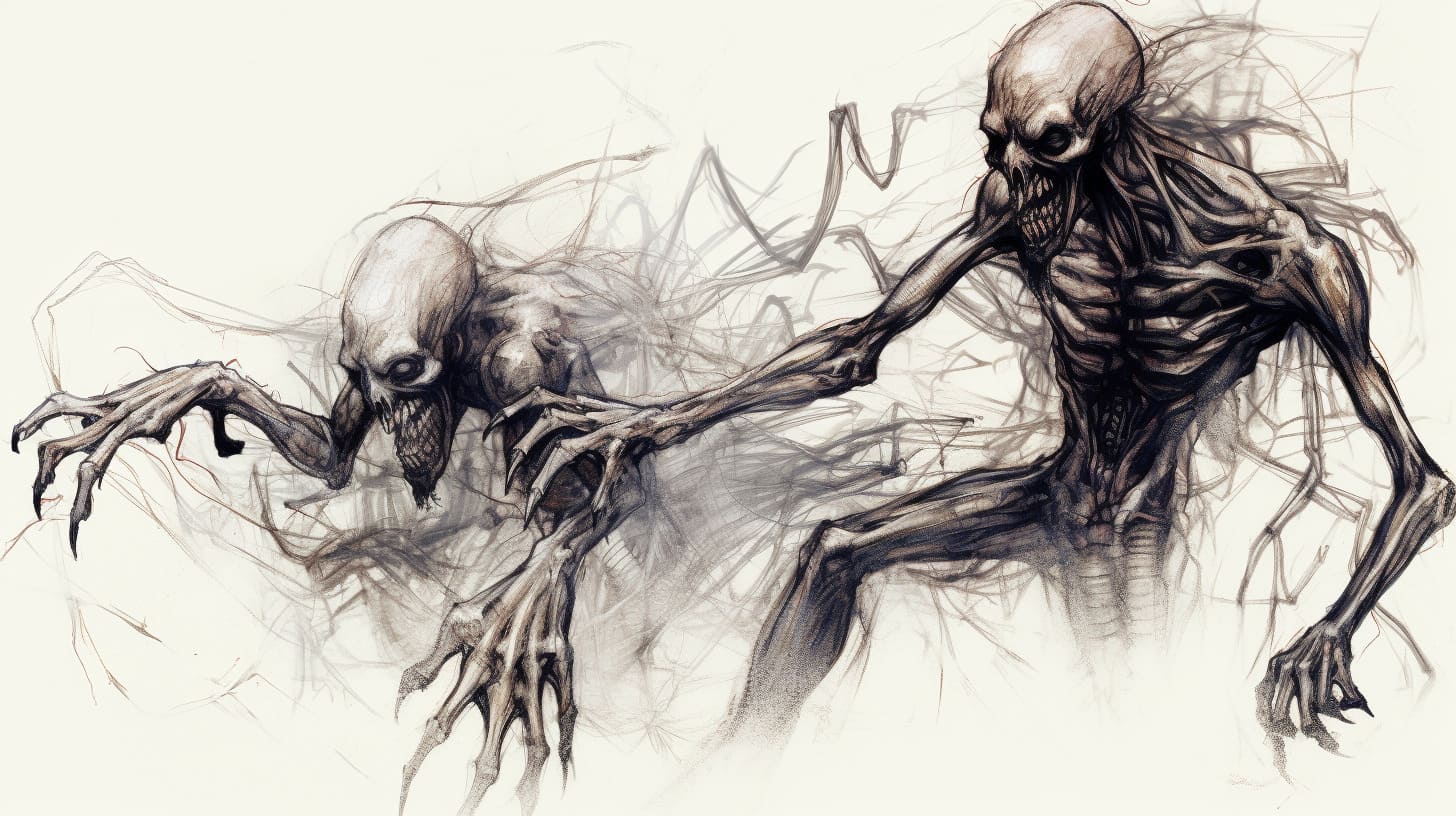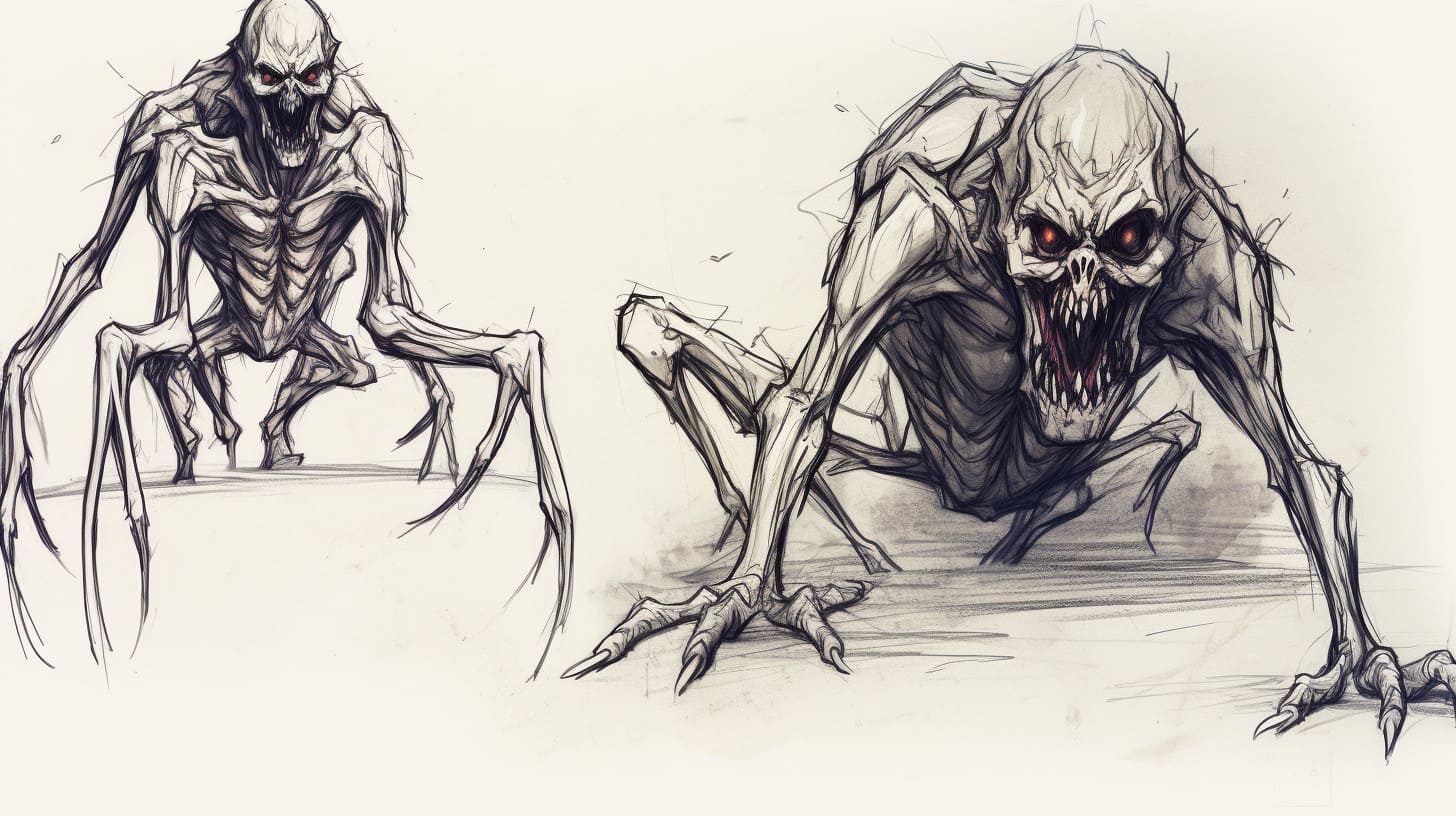 The Science Behind the Phenomenon
Sleep paralysis occurs during the REM (rapid eye movement) stage of sleep. During this phase, the brain is highly active, and dreams are most vivid. The body, however, remains immobile to prevent acting out dreams – a state known as REM atonia. It's this intersection of an active mind and a paralyzed body that sets the stage for sleep paralysis experiences.
Stages of Sleep and Their Characteristics
| Stage | Characteristics | Relation to Sleep Paralysis |
| --- | --- | --- |
| NREM 1 | Light sleep, easy to wake | Transition phase, rare occurrence |
| NREM 2 | Deeper sleep, heart rate slows | Uncommon, but possible |
| NREM 3 | Deep sleep, difficult to wake | Rare, deep sleep state |
| REM | Active brain, vivid dreams, body immobile | Most common stage for sleep paralysis |
Cultural Interpretations of Sleep Paralysis
Across cultures, sleep paralysis has been interpreted in various ways, often involving supernatural elements. In many traditions, these experiences are attributed to demonic or malevolent entities.
List of Cultural Interpretations:
Old Hag Syndrome: In Western folklore, an old hag is believed to sit on the sleeper's chest, causing paralysis.
Kanashibari: In Japanese culture, it's considered the work of vengeful spirits.
Jinn: In Islamic tradition, sleep paralysis is sometimes attributed to Jinn, supernatural beings.
Artistic Depictions of Sleep Paralysis Demons
The haunting imagery of sleep paralysis demons reveals the depth of human emotion and the universal fear of the unknown.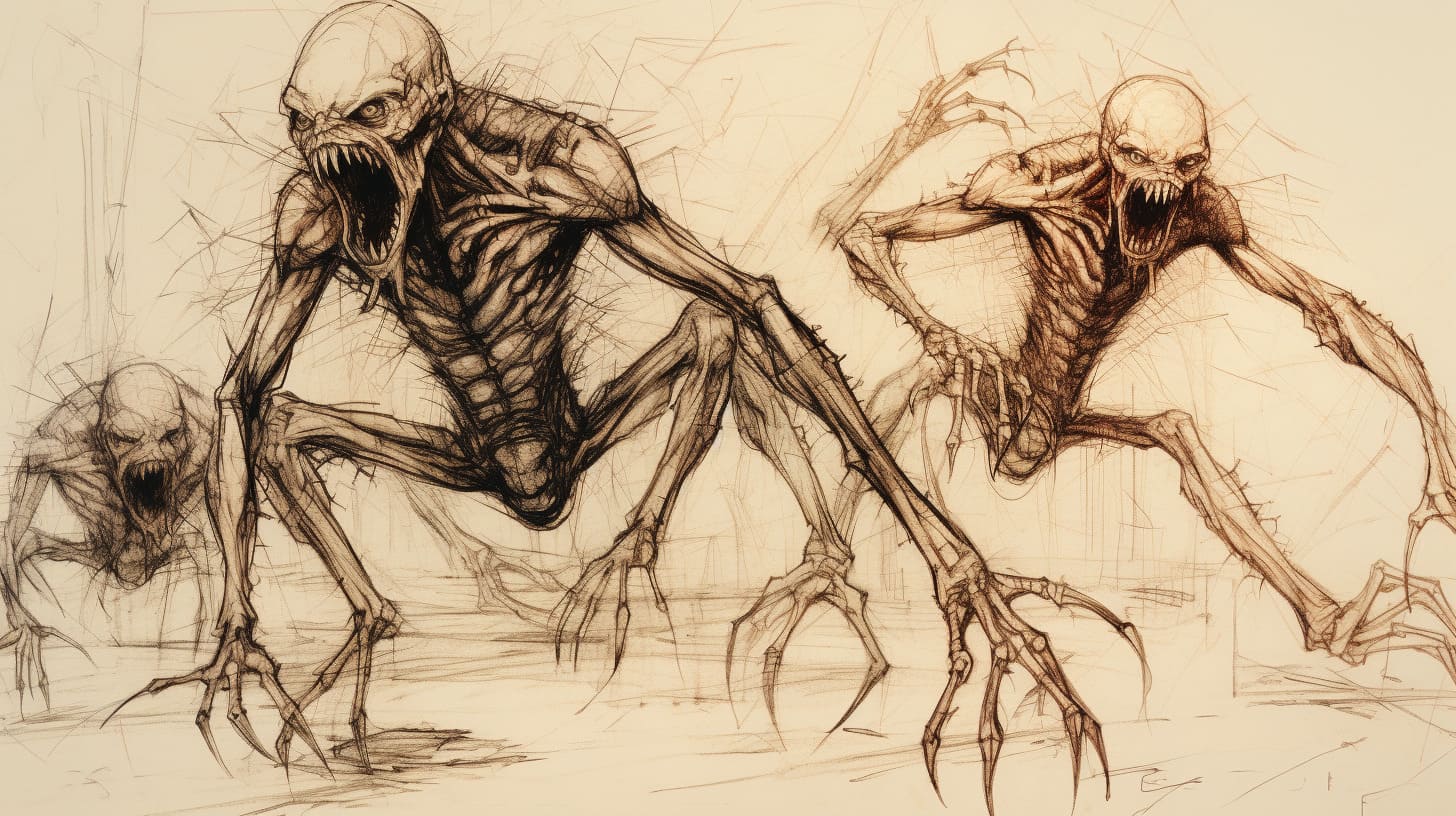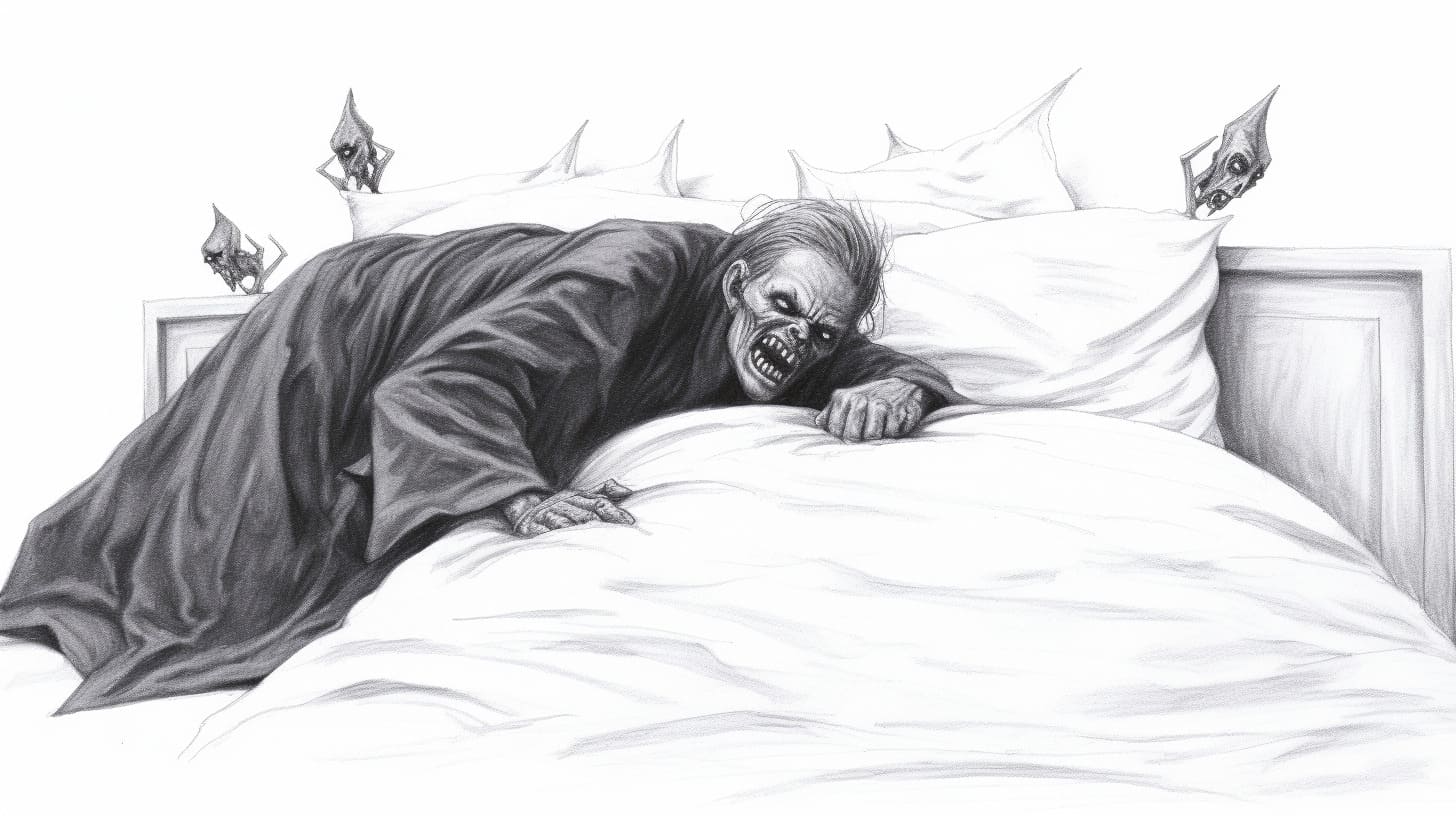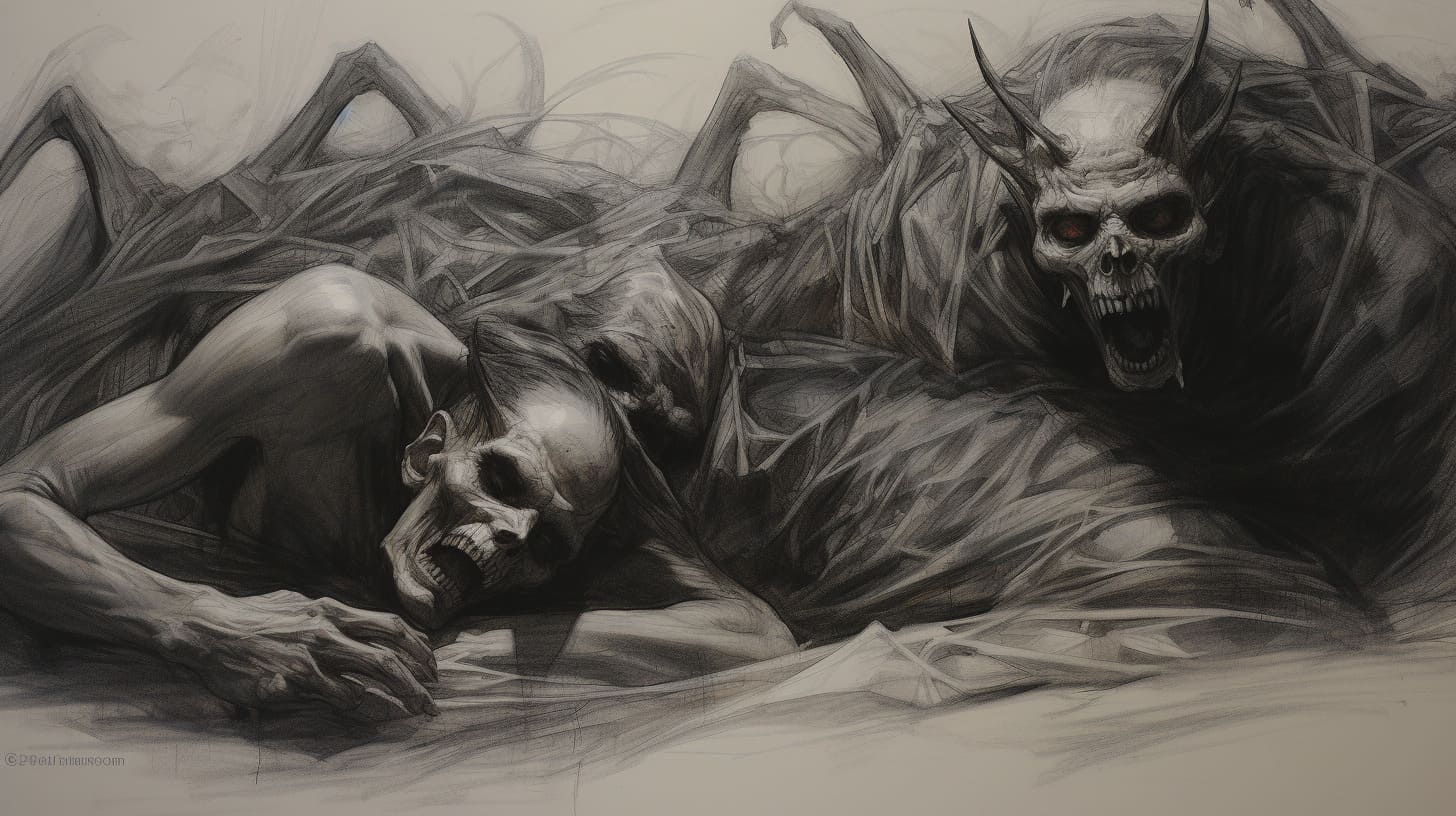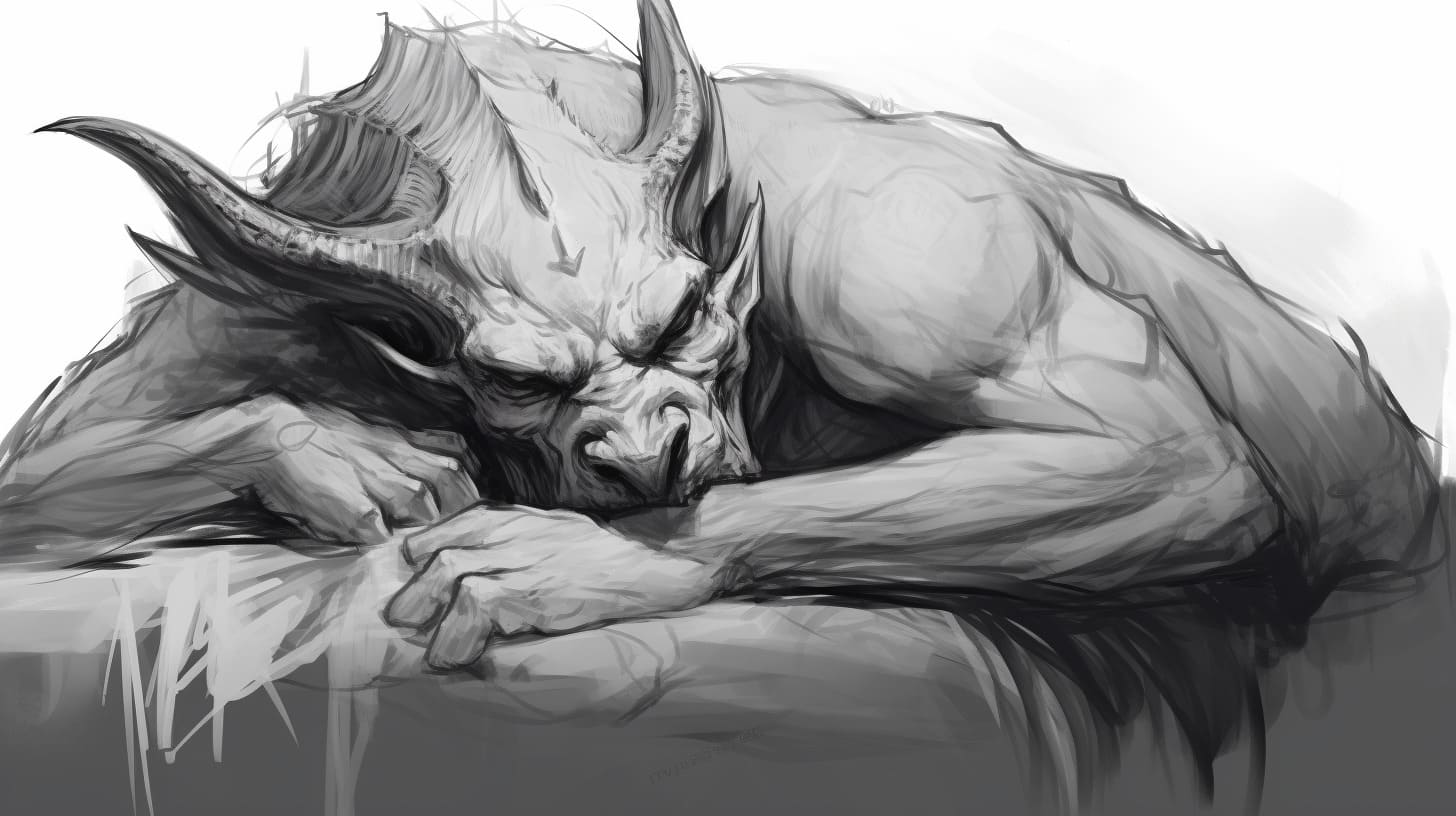 Historical Artworks and Influences
Historically, artists have been fascinated by the concept of sleep paralysis. One of the most famous examples is Henry Fuseli's 1781 painting "The Nightmare," which depicts a demonic figure sitting on a sleeping woman's chest, encapsulating the terror of sleep paralysis.
List of Historical Artworks: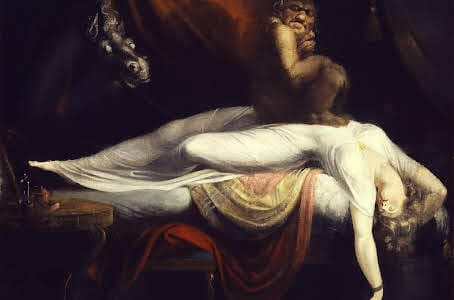 The Nightmare by Henry Fuseli (1781)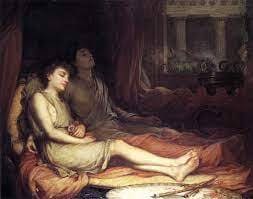 Sleep and His Half-Brother Death by John William Waterhouse (1874)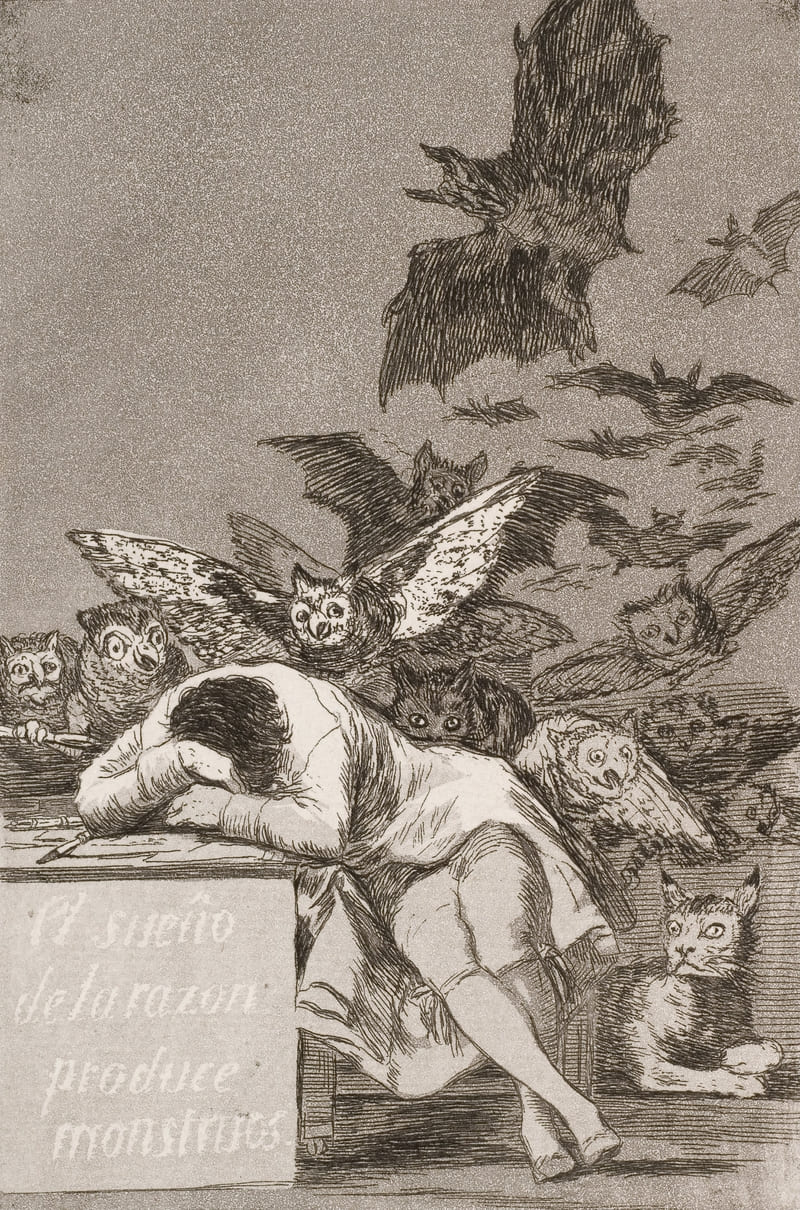 The Sleep of Reason Produces Monsters by Francisco Goya (1799)
Modern Interpretations
In contemporary art, sleep paralysis demons are often depicted with a blend of horror and surrealism. These depictions explore the theme of battling inner demons and the vulnerability of the human psyche during sleep.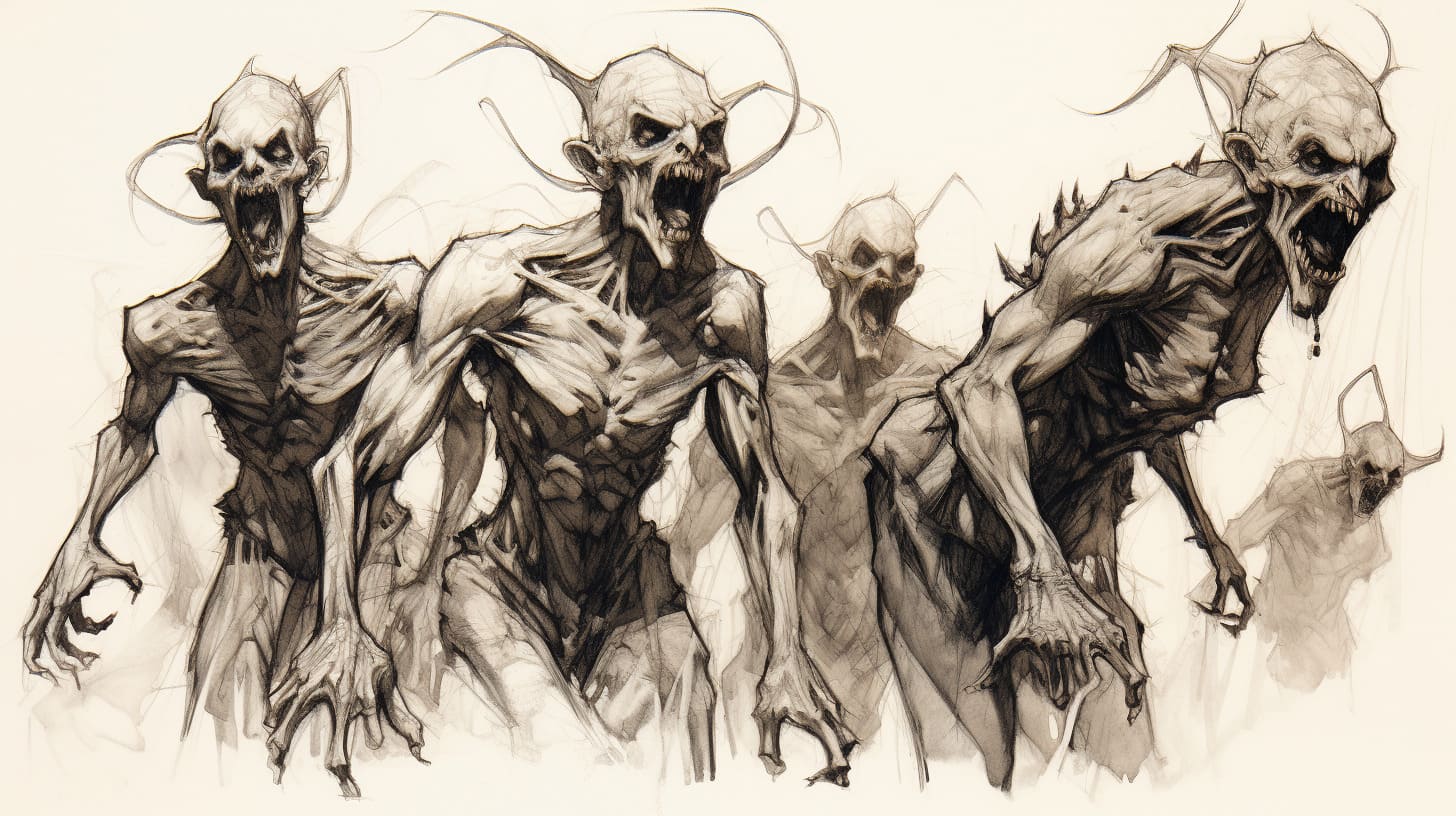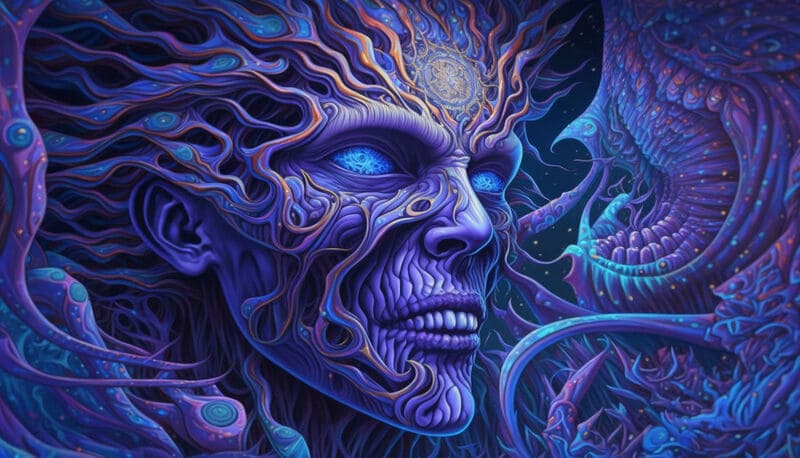 The Unseen Terror by Alex Gray (2018) – A surrealist depiction of the unseen fears.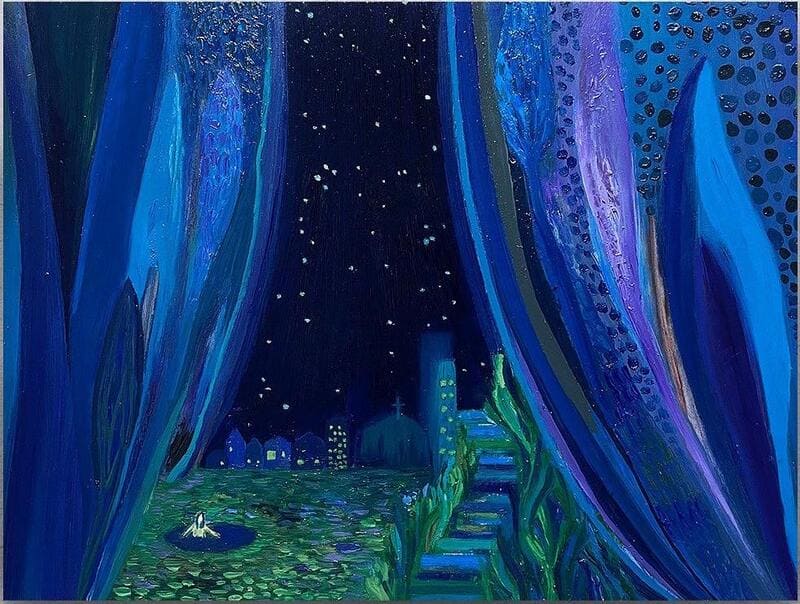 Night Terrors by Mia Lopez (2020) – Exploring the theme of inner demons.
The Therapeutic Value of Sleep Paralysis Art
Art can be a powerful tool for understanding and coping with the fear associated with sleep paralysis.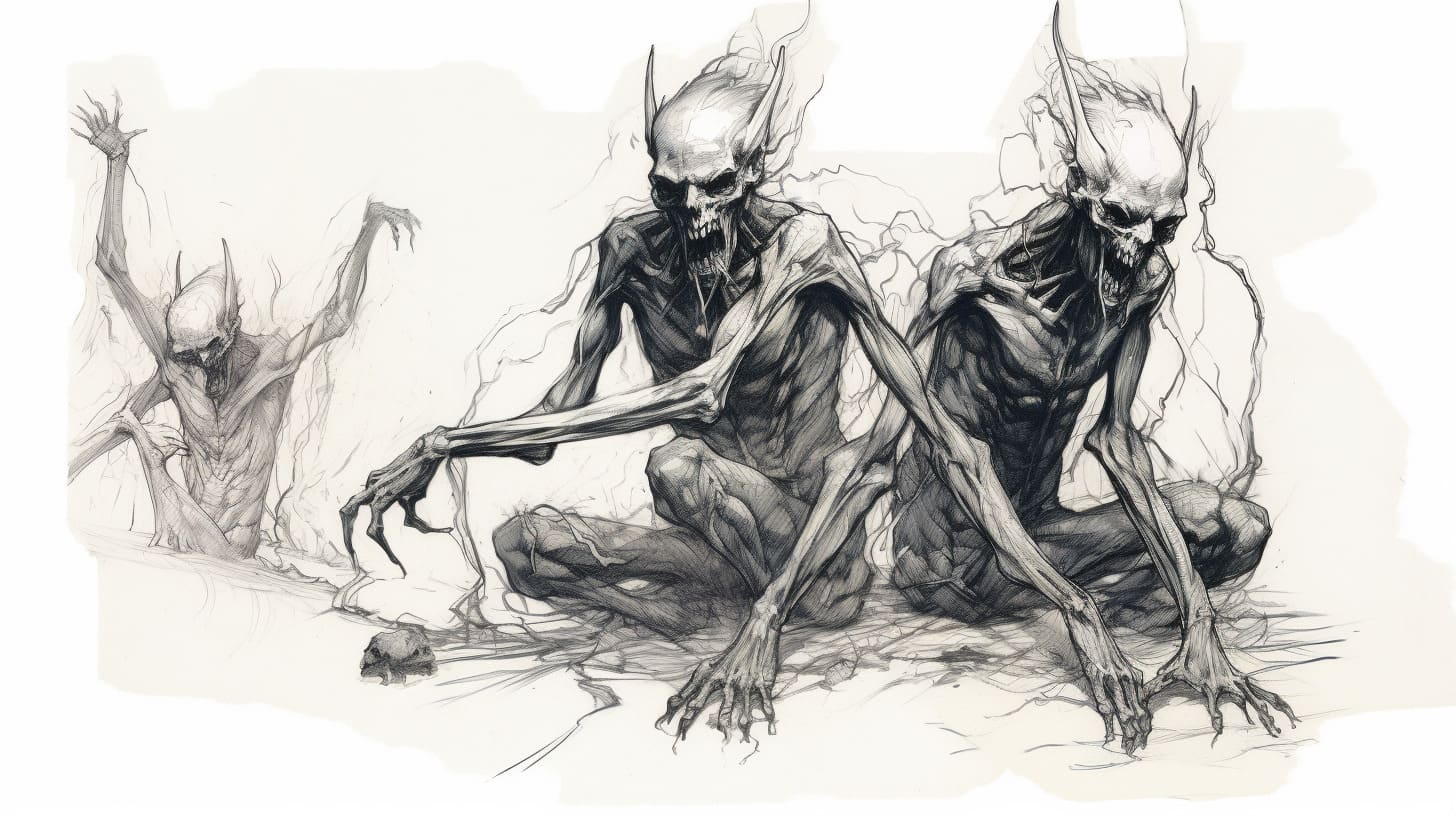 Art as a Medium for Expression and Healing
For many, creating or viewing art related to sleep paralysis can be therapeutic. It provides a way to externalize and confront fears, often leading to a better understanding and coping mechanism for these experiences.
Benefits of Art Therapy in Sleep Paralysis
| Benefit | Description |
| --- | --- |
| Expression of Fear | Art provides a safe space to express and visualize fears. |
| Coping Mechanism | It can serve as a coping mechanism to understand and accept the experience. |
| Community and Understanding | Sharing art creates a sense of community and mutual understanding among those who experience sleep paralysis. |
Psychological Insights Through Art
Analyzing sleep paralysis art can offer insights into the psychological and emotional states of both the artist and the viewer. It reveals how our subconscious mind tries to make sense of and communicate our deepest fears and anxieties.
Frequently Asked Questions
Why Do People See Demons During Sleep Paralysis?
During sleep paralysis, the brain is caught between stages of wakefulness and REM sleep, where dreams are most vivid. This state can result in hallucinations, where fear and the brain's interpretation of a paralyzed state manifest as demon-like figures.
How Common is it to Visualize Demons in Sleep Paralysis?
Visual hallucinations during sleep paralysis, including the perception of demons or intruders, are quite common. Studies indicate that a significant percentage of people experiencing sleep paralysis report seeing or sensing a threatening presence.
Are Sleep Paralysis Demons a Sign of Mental Health Issues?
Seeing demons during sleep paralysis is typically a product of the brain's state and not necessarily indicative of mental health issues. However, frequent episodes or severe anxiety related to these experiences might warrant consulting a healthcare professional.
Can Artistic Representations of Sleep Paralysis Demons be Therapeutic?
Drawing or artistically representing sleep paralysis demons can be a form of therapy, helping individuals process their experiences and reduce fear by externalizing and controlling the imagery.
What Techniques Help Prevent Sleep Paralysis and its Hallucinations?
Maintaining a regular sleep schedule, reducing stress, sleeping on your side, and addressing any underlying sleep disorders can help prevent sleep paralysis. Mindfulness and relaxation techniques may also reduce the intensity of hallucinations.
Is there a spiritual interpretation of boxing in dreams?
Spiritually, boxing in a dream can represent the battle between good and evil within oneself. It may also indicate a need for balance between aggression and peace in your spiritual journey.
Is There a Cultural Significance to Sleep Paralysis Demons in Art?
Sleep paralysis demons have been depicted in various cultures throughout history, reflecting widespread experiences of these phenomena. Artistic representations often serve to interpret and give meaning to these unsettling experiences.